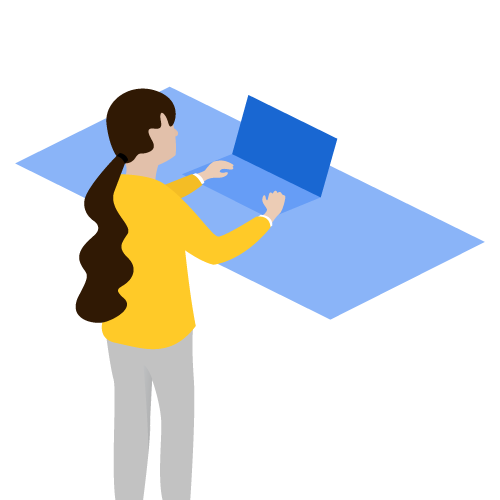 Latest Revision: November 29, 2019
In our privacy policy you can take notice of how SATOS stores your data, what data it is, what we use it for, and how we securely process your data.
If any changes will be made in this policy, the date will be revised at the top part of this page. In case of any important changes, we will notify you by email, or an additional message will be posted on our social media accounts. We strongly advise everyone who uses our services or visits our website to read our privacy policy carefully.
For SATOS, it is of great importance that privacy-data is handled with the utmost care. We comply to the privacy legislation known as GDPR which means that;
We understandably indicate for which purpose we process personal data. We do this through our privacy policy;
We limit the collection of personal data to data necessary for the purposes stated in this policy;
If applicable,  we will first ask for your explicit permission to process your personal data;
Unless this is necessary to provide the requested service, or when we are legally obliged to do so we will not provide any of your data to third parties;
When we share your data, we establish agreements with third parties to ensure that your data will not be used for other purposes;
We take security measures to protect your personal data and demand of third parties that they process personal data according to our instructions;
We respect your right to provide you with your personal data for you to inspect, correct or have your data removed, but only as far as SATOS is authorized and without getting in conflict with any of SATOS's legal obligations.
Access to the website
Access to the website and the use thereof is strictly personal. You will not use any of the data and information provided on this website for commercial, political or advertising purposes.
Your Data
We will never disclose personal data to third parties other than our service providers, with the exception of legal obligations or in the case that SATOS has any suspicions of fraud. In the event that SATOS suspects fraud, theft, money laundering or terrorism financing, SATOS will only provide data to verify that the customer is trying to purchase digital currency from SATOS. We will not cooperate with the undirected or incorrectly substantiated claiming of data. SATOS will always ask for a valid reason.
In the event of any suspicion considering fraud, theft, money laundering or terrorist financing, SATOS can rely on the legitimate interest to requesting (additional) data. SATOS will weigh all interests for SATOS, its customers and general security if there are suspicions of the aforementioned illegal activities. In that case, SATOS will, at its own discretion, proceed to report the suspicious activities and the associated personal data, and, at their own discretion, provide this personal data to one or more organizations whom may be able of  confirming these suspicions
SATOS is legally obliged to keep an administration with customer data. This is to ensure that our compliance procedures are being followed trough, and to advise and assist customers and relations in the purchase and sale of cryptocurrency. In response to our services we may process the following personal data from you:
Cookies that we use
SATOS uses functional, analytical and tracking cookies. A cookie is a small text file that is stored in the browser of your computer, tablet or smartphone when you first visit this website. These ensure that the website works properly and that, for example, your preferred settings are remembered. These cookies are also used to make the website work properly and to optimize it. In addition, we place cookies that track your surfing behavior so that we can offer customized content and advertisements.
On your first visit on our website, we have already informed you about these cookies and have requested your permission to place them.
You can opt out of cookies by setting your internet browser in usch a way that it no longer stores cookies. In addition, you can also delete all information that was previously saved via the settings of your browser or click on "cookie settings" at the bottom left of this page.
Personal data
Which of you personal data can we possibly process?
Regular personal data
First and last name
Company details;
Age;
Address details;
E-mail address;
Date of birth;
Gender;
Nationality
IBAN & other bank details;
Other personal data that you actively provide us with for example, correspondence and or telephone;
List of contact details of the customer trough an app;
Technical measurement data of the equipment such as IP address, MAC address, identifiers in cookies and your surfing behaviour on our websites;
SATOS analyses your conduct on the website in order to improve the website and to tailor the range of products and services to your preferences;
Location data;
Date and time of orders and transactions
Crypto currency address and transaction ID;
Verification data;
Other administrative data;
Documentation
Copies of identification documents;
Proof of wealth;
Bank statements;
Selfie ID;
Proof of Residence;
Other documents.
Collecting data that third parties provide us with
SATOS has the ability to process your personal data from private or public sources and store this information. This is done, for example, to verify that an identity card has not been reported stolen or missing.
Purposes
We process various kinds of data related to a number of purposes:
To give you the opportunity to place orders through our website and to make use of all functionalities and services available on the website;
To process your order and to inform you about its progress;
To ensure the safety of you and all parties involved during buying and selling through SATOS;
To communicate with you by sending electronic newsletters and / or mail;
To process your data for possible participation by yourself in design contests and other promotional activities, so that we can reach you when you have won something and to be able to improve our services where necessary;
To handle your questions or complaints and to be able to speak to you through social media, e-mail, by mail or by phone;
To improve our website;
To meet the legal obligations that apply to SATOS;
Being able to communicate with you through our communication portal 'Intercom';
To communicate with you during the job interview stage and for a limited time afterwards to create a talent pool out of this information.
Your personal data is in safe hands
We protect your personal data by means of encryption and location-based access. In addition, all our employees have signed a confidentiality agreement and have received a statement of good behaviour from the Dutch government. We follow these internal rules because it is very important for you and ourselves to process your personal data in a safe environment.
Storage of data
Your data will not be kept longer than by any means necessary. SATOS has a storage requirement of up to 7 years. An exception is made for data that we have to keep for longer because of a legal obligations.  This means that we have to keep our transaction records for at least 7 years according fiscal law requirements. Next to our transaction records, SATOS also retains private data to ensure we comply to Know Your Customer (KYC) regulation. SATOS retains this data up to 5 years after the last rendered services. Finally, SATOS retains data about your financial situation which ensures that we can comply to anti money laundering (AML) and counter-financing of terrorism (CFT) laws and regulations called "Wet ter voorkoming van Witwassen en Terrorismefinanciering" in Dutch.
This retention policy is valid for an indefinite time and will be amended if deemed necessary by SATOS. At the top of this policy you can see when it was last updated..
SATOS only grants employees access to your private data in case they require this access to perform their job. Your personal data is protected by, among other methods, encryption and hashing. Besides this protection, we train and audit our staff on a regular basis to make sure they have the required skills and awareness to handle this data in the right way.
In case you have a question about the retention terms or about your data which is stored with us, please don't hesitate to contact us by live chat, e-mail or telephone.
Minors
If you are a minor (under the age of 18) you need parental consent to use our services.
Applications
SATOS collects personal data from applicants during the application process. Firstly through the application letters, email correspondence and resumes. However the collection of personal data is also realized in other ways, for example; during a job interview, people (applicant and SATOS employees) who are present can, for example, make notes of the comments given by an applicant. Besides this, the course of the interview can also be registered, and the impression they get from the applicant may be recorded onto paper. Finally, a screening or assessment might be part of the application procedure if the employer wishes to do so. So what happens if an applicant has not received the position? Then it is customary for SATOS to delete the applicants data no later than 4 weeks after the application procedure has ended unless something else is communicated to the applicant.
Applicants can give permission to keep their data for longer periods of time. This may be in benefit of the applicant, for example when a suitable position for the applicant in the near future is created. A maximum span of 1 year after ceasing the application procedure is reasonable for this. The applicant shall be asked for there consent to this storage of his or her personal data during the application process.
Personal data sharing
SATOS provides (personal) data to third parties in order to carry out its tasks. Without these parties, we can not optimally serve you. SATOS will only give its service providers permission for data that is necessary for the intended purpose. Below you will find an overview with all our service providers who can obtain data from us.
SATOS provides (personal) data to third parties in order to carry out its duties and services. Without these parties, we cannot optimally serve you. SATOS will only give its service providers permission for data that is necessary for the intended purpose. SATOS may provide personal information to and among others, the following parties and of services:
IT service providers;
E-mail hosting;
Communication parties;
Cloud computing;
Payment service providers;
Marketing partners;
Cryptocurrency financial services;
Parties that collect our reviews.
The content of the website
All brands, images, texts, comments, illustrations, (animation) images, video images, sounds, as well as all technical applications that can be used to make the website work and, more generally, all parts used on this site are protected. by law through intellectual property rights. Any reproduction, repetition, usage or adaptation, in any way whatsoever, of the whole or only part thereof, including the technical applications, without the prior written permission of the owning party is strictly forbidden. If the responsible party does not immediately take action against any infringement, this cannot be interpreted as implicit consent or the refusal to prosecute.
The management of the website
For proper management of this website, the administrator is allowed at any time to:
Suspend, interrupt or limit access to a certain category of visitors to all or specific parts of the website;
Remove all information that may disrupt the functioning of the website or that is contrary to national or international legislation or conflicts with internet etiquette;
Shutting down the website temporarily in order to carry out updates.
Responsibilities
As a result of the website not being accessible or one of its functionalities, the administrator will in no way be responsible for failures, malfunctions, difficulties or interruptions in the functioning of the website. You will take all appropriate measures to protect your equipment and your data against, virus attacks on the internet. You are responsible for the websites and the data that you consult on the internet.
The administrator is not liable for legal proceedings that are conducted against you:
due to the use of the website or services;
due to violating the terms of this privacy policy.
The administrator is not responsible for any damage that you incur yourself, third parties or your equipment as a result of your usage of the website. You will refrain from any action against the administrator as a result.
If the administrator becomes involved in a dispute as a result of your usage of this website, he is entitled to recover from you any damage that he consequently suffers and will suffer.
Your rights with regard to your data
Everyone has the right to inspect and rectify or delete his or her personal data, or limit the processing concerning him or her, as well as the right to object to the processing and the right to data transferability. You can execute any of these rights by contacting us trough legal@satos.nl
Every request must be accompanied by a valid copy of your identity, on which you have signed your signature and the address trough which you can be contacted with. Within 1 month of the submitted request you will receive a reply to your request. If necessary depending on the complexity of the requests and the number of requests, this period can be extended by 2 months.
In the event that you wish to contact us in a discreet manner, you can do so trough the DPO (Data Protection Officer) n.maas@satos.nl. It is good to know that our DPO has a legal confidentiality obligation, and will not share personal data with other employees or employers of SATOS unless you give your explicit permission.
Still not satisfied? You have the right to submit a complaint to the Dutch Data Protection Authority trough this link: https://autoriteitonergegevens.nl/nl/zelf-doen/privacyrechten/klacht-indienen-bij-de-ap
This means that
SATOS is obliged to keep a copy of your personal data and submitted documents. This obligation rests on the basis of which data processing is necessary for compliance with a legal obligation (see above in the article). SATOS also relies on the 'agreement on execution' rule. This rule means that at the very moment you place an order with us and agree to the general terms and conditions, an agreement will occur between you and
SATOS, where the processing of your personal data is necessary for the execution of this agreement that you have agreed with SATOS.
Legislation
To date, cryptocurrencies such as Bitcoin have been classified as a product with a very high risk profile. The Wwft (Law on the prevention of money laundering and financing of terrorism) states that; on the basis of the legal requirements in the field of ethical business conduct, the committing of criminal offenses such as money laundering and / or other violations must be adequately prevented by companies and his or her employees as well as relationships with clients who trust in the financial undertaking or in the financial markets.
In addition, SATOS conforms to the Wwft. Article 33 of the Wwft stipulates that an institution must retain data relating to the customer due diligence for at least five years after the termination of the business relationship or after the latest transaction has been executed. This includes identification papers, interview notes, risk assessments, etc. The purpose of this retention obligation is to provide (supervisory) authorities with insight into the client's activities. An institution must properly record (unusual) transaction data, store it and keep it for five years so that the transaction can be reconstructed.
Privacy and Cryptocurrency
Most digital currency transactions are publicly transparent and are stored in a blockchain (public ledger). As a result, transactions can also be followed. The digital currency you buy from us can sometimes in theory be traced back to SATOS. However, the identity of the owner cannot be determined directly. Furthermore, the current banking system is not anonymous. Online purchase or sales are therefore generally easy to trace. If you choose to buy or sell cryptocurrency in cash, this will bring more privacy however, SATOS does not offer this service. It is also good for you to ensure that you keep all correspondence with SATOS, for example; email. Make sure to save all correspondence safely. If hackers send messages to you through certain hyperlinks in any email sent to you which might cause to give them access to SATOS her systems, SATOS and all possible consequences cannot be held accountable for any of the implications that may arise from such a breach. In these situations SATOS shall enforce these implications upon you. The latter is the reason why it is of such high significance that you deal with the same care regarding to the data that has been and will be exchanged between SATOS and you.
Applicable law
The Dutch law applies to this privacy policy. The court of the administrators business location has exclusive jurisdiction in the event of any disputes regarding this policy.